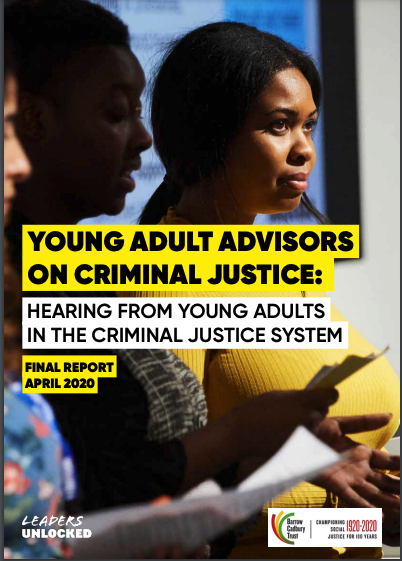 Young Adult Advisors on Criminal Justice Part 2
To support the development and expansion of Leaders Unlocked young adults and criminal justice advisory activity.
This grant is a continuation of the Trust's support for the Young Justice Advisors project, which started in 2016 and has grown steadily since. The project enables young adults with lived experience of the justice system to have an influential voice on policy and practice at national and local levels. it will focus on expanding and upskilling the group and developing a consultancy model with the aim it is self-sustaining beyond 2025. There are a number of outcomes for the project 1) recruit and train 50 more Young Justice Advisors with diverse experiences. Build their skills to comment on policy themes, conduct peer research, and collaborate with system leaders. 2) Develop and test a range of consultancy services that the Young Advisors can offer to organisations working on CJS reforms – such as staff training, research, resources, spokesperson services. 3) Influence decisions made by policy-makers and others working on criminal justice system reform. 4) Produce and disseminate two reports, the first 'peer report' will feature findings and solutions from the Young Advisors' peer research, and the second will be an 'impact report'.