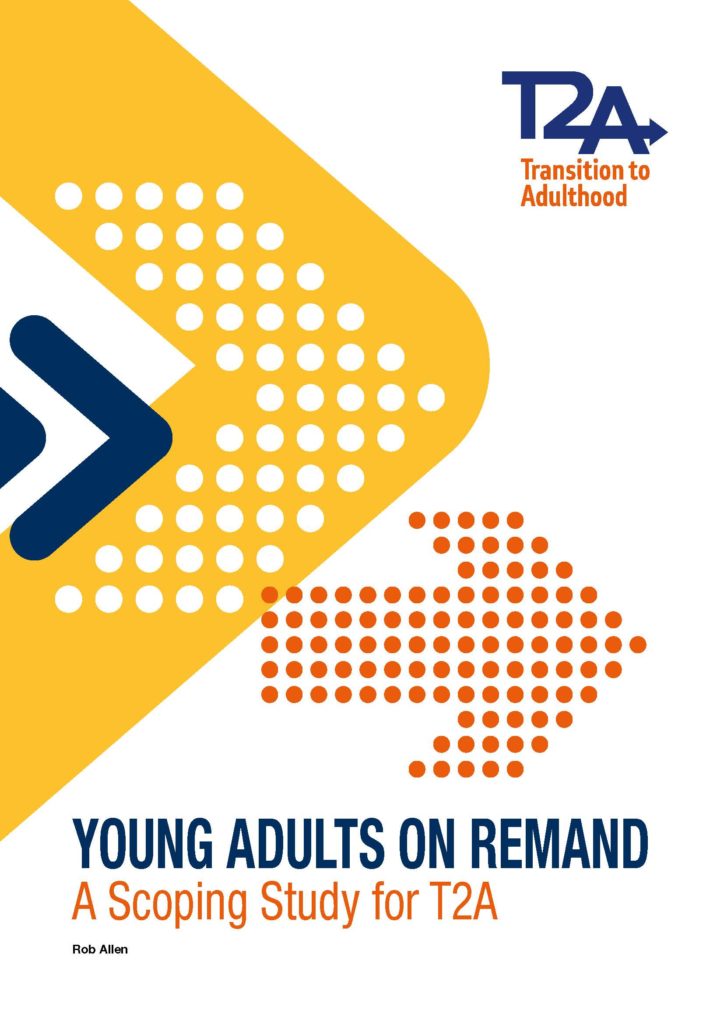 A new T2A (Transition to Adulthood) briefing on young adults and remand launched today makes the case for a reform of remand arrangements for the young adults.   
A substantial and growing evidence base has found that young adults aged 18-25 are a distinct group, because they are still maturing. Interrupting a young adult's development with a period in custody should only be made as a last resort.  
The T2A report comes hot on the heels of the Chief Inspectorate of Prison's short thematic review 'Outcomes for Young Adults in Custody', which was highly critical of the Government placing young adults in adult prisons without any coherent strategy, despite a decade of research and evidence explaining the uniqueness of the needs of young adults.  
Specific data is not available about the extent to which young adults remanded to custody subsequently receive a custodial sentence but in the case of children under 18 and women of all ages, most do not.  
Although there has been a decline in the numbers of young adults remanded in custody, the report argues there is scope for reducing them yet further. 
Recent research by Ed Cape and Tom Smith found that "nearly half of those people who are kept in custody at some stage before their trial or sentence were either found not guilty, or if found guilty, were given a non-custodial sentence".  
In the context of a growing court backlog and highly restricted regimes in prisons because of the COVID-19 pandemic, the report's author, Rob Allen, argues "it is particularly timely to consider the case for reform of remand arrangements". 'Extended Custody Time Limits' introduced in September 2020 to manage court delays, threaten to leave thousands of people on remand in custody for longer than usual.  Young adults are spending longer in custody as a result of these court backlogs which were already problematic prior to the pandemic.   
The recognition of the need for a distinct approach to young adults has already led to a number of important criminal justice reforms such as expanded explanations in Sentencing Guidelines about how age and immaturity can affect both a young adult's responsibility for an offence and how a particular sentence may impact on them. However, there has been no corresponding reform for young adults on custodial remand who, the report says: "can be deprived of their liberty for many months, often experiencing very impoverished regimes and … placed at risk of violence and self-harm". 
 The briefing examines to what extent the specific developmental needs of young adults are taken into account by courts when making decisions about whether to remand defendants into custody. It also looks at the existing legal provisions which could be applied at the remand stage of criminal proceedings, and whether criminal justice agencies and courts think about the maturity of young adult defendants when making decisions about remanding them. 
If young adults aren't remanded in custody the report looks at what alternatives are available, particularly young women, and defendants with mental health problems. 
Finally it looks at what measures might be taken to improve the distinctiveness of remand arrangements for 18-25 year olds?  Read 'Young Adults on Remand'.