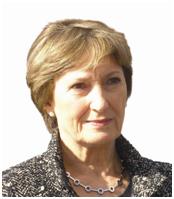 T2A is delighted to announce that Joyce Moseley OBE has agreed to become the new Chair of the Alliance.
On becoming Chair, Joyce said:
I think I let out a little yelp of delight when I opened [Barrow Cadbury Trust CEO] Sara Llewellin's email asking if I would consider becoming the Chair of the T2A Alliance. It took me only moments to know that I would love to get back involved with T2A and the work it is doing to promote the needs of young adults. And what a privilege to be asked to take over from Anne Owers!
As Chief Executive at Catch22, I became involved with the development of T2A right at the beginning and I'm pleased the organisation continues to play a strong role. The T2A focus brings together two of my passions – youth offending and those neglected transitional years. What I admire about the Alliance work is the combination of practice, policy and research and the long term commitment to bringing about change.
Being a part of such a good programme of work and contributing my knowledge and experience is an honour. I look forward to meeting up again with Alliance members and working with you all in the future.
Joyce takes over from Dame Anne Owers, who was Chair of the Alliance from 2011-12 until her appointment as Chair of the Independent Police Complaints Commission.
About Joyce Moseley:
Joyce Moseley was, until July 2011, the Chief Executive of Catch22, the charity that works with young people, their families and communities who find themselves in difficult situations. With a £50M turnover, several large national programmes and an innovative partnerships with the private sector Catch22 is a significant provider of services to children in care, offenders and those out of education and employment.
Joyce was formerly a Director of Social Services having started her career as a social worker and community worker. As a member of the Youth Justice Board for six years she has always shown particular interest in young people.
She is a non executive director of the Tavistock and Portman NHS Foundation Trust which has a worldwide reputation for therapeutic approaches in mental health and offers both training and direct clinical work.
Joyce is the Chair of HCT Group, an award winning social enterprise providing public transport and related training services in the UK. All profits are re-invested in community transport schemes.
She is an Associate Advisor to G4S drawing on her experience in the fields of children's social care and the criminal justice system.
She is also a Trustee of the Social Research Unit at Dartington, a charity dedicated to improving the health and development of children through evidence of the impact of their work on child outcomes. She is on the Editorial Board of the Journal of Children's Services.
Joyce received an OBE in 2007 for services to youth justice.