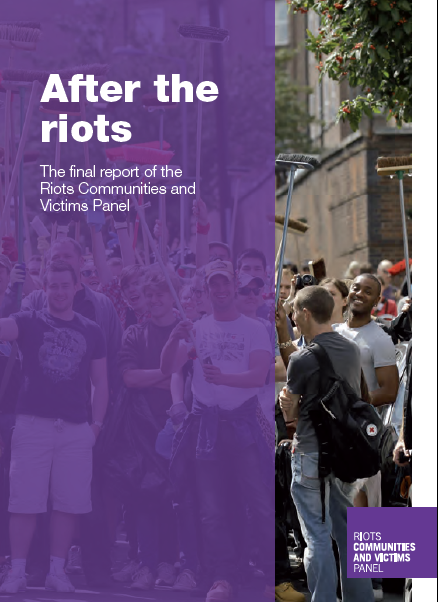 The Riots Communities and Victims Panel's final report, published today on http://riotspanel.independent.gov.uk/, contains a specific section on young adults and transitions (pp 90-91), and makes two concrete recommendations based on T2A evidence, citing T2A's submission, research and projects.

The Birmingham T2A project's youth to adult transfer process is highlighted as best practice, and the following recommendation is made:
'The Panel recommends that a nominated officer be assigned to each young adult whose case is passed between Youth Offending and Probation teams. This approach should be routinely adopted in all areas within the next 12 months'
The main recommendation on young adults is:
'The Panel recommends that all Probation Trusts take a specialist approach to dealing with young adults within the next two years'
During the Panel's consultation process, the Panel and its Chair, Darra Singh, visited the London T2A pilot, and T2A Alliance members presented its evidence on maturity at one of the Panel's expert roundtable seminars.