T2A Alliance member, the Criminal Justice Alliance, has published a new report for T2A on effective sentencing of young adults.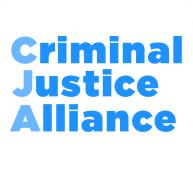 In June 2011, the Government published the Legal Aid, Sentencing and Punishment of Offenders Bill, following the publication of a green paper on criminal justice reform, Breaking the Cycle, in December 2010.
While elements of the Bill are welcome, such as proposals to reduce the use of remand, it is disappointing that no specific reference is made to the distinct needs of young adults in the criminal justice system.
This is a missed opportunity. The Transition to Adulthood (T2A) Alliance, which identifies and promotes more effective ways of working with young adults in the criminal justice system, has argued that the sentencing of young adults should take into account the maturity of the offender, rather than just their chronological age. The Bill could have been used, alongside the recent and welcome inclusion of lack of maturity as a mitigating factor in sentencing guidelines, to solidify this change.
The briefing sets out the current situation with regards to the sentencing of young adults, examines the case for considering maturity as part of the sentencing process and discusses what the benefits of this approach would be. It then considers how a new approach to sentencing young adults could be implemented in practice, and makes the following recommendations for change.
Recommendation 1
A version of the German Sentencing Model for young adults, which enables young adults aged 18-20 to be sentenced under juvenile law where appropriate, should be piloted in England and Wales.
Recommendation 2
Lack of maturity should be seen as a factor reflecting reduced culpability and a factor reflecting personal mitigation in the development of sentencing guidelines.
Recommendation 3
Sentencers should receive comprehensive training on understanding maturity, and the impact of lack of maturity, to better inform their sentencing decisions.
Recommendation 4
Service providers should work with the courts and probation to engage with sentencers and make them aware of any young adult-specific provision that is available in their area, and sentencers should understand its importance.
Recommendation 5
Young adult-specific interventions and services need to be made available in custody and in the community, and strong links made with the courts and probation.